Benefits of rtCGM: A Case Study for Elderly People with Type 2 Diabetes
The latest technology in glucose monitoring has made it possible to provide a more personalized care plan for those living with type 2 diabetes (T2D). One such example is real-time continuous glucose monitoring (rtCGM). rtCGM systems like Dexcom G6 give people with diabetes the ability to monitor glucose levels in real-time with glucose data sent to a compatible smart device* up to every 5 minutes. These systems can be helpful for elderly people living with type 2 diabetes, who are often at risk for hypoglycemia and other diabetes-related complications.1 In fact, studies have shown that 46.5% of people living with T2D on insulin report experiencing hypoglycemic events.2
In this case study, we follow the life of a 72-year-old woman named Mary who is currently on insulin, and will be starting on rtCGM following a recommendation by her healthcare professional.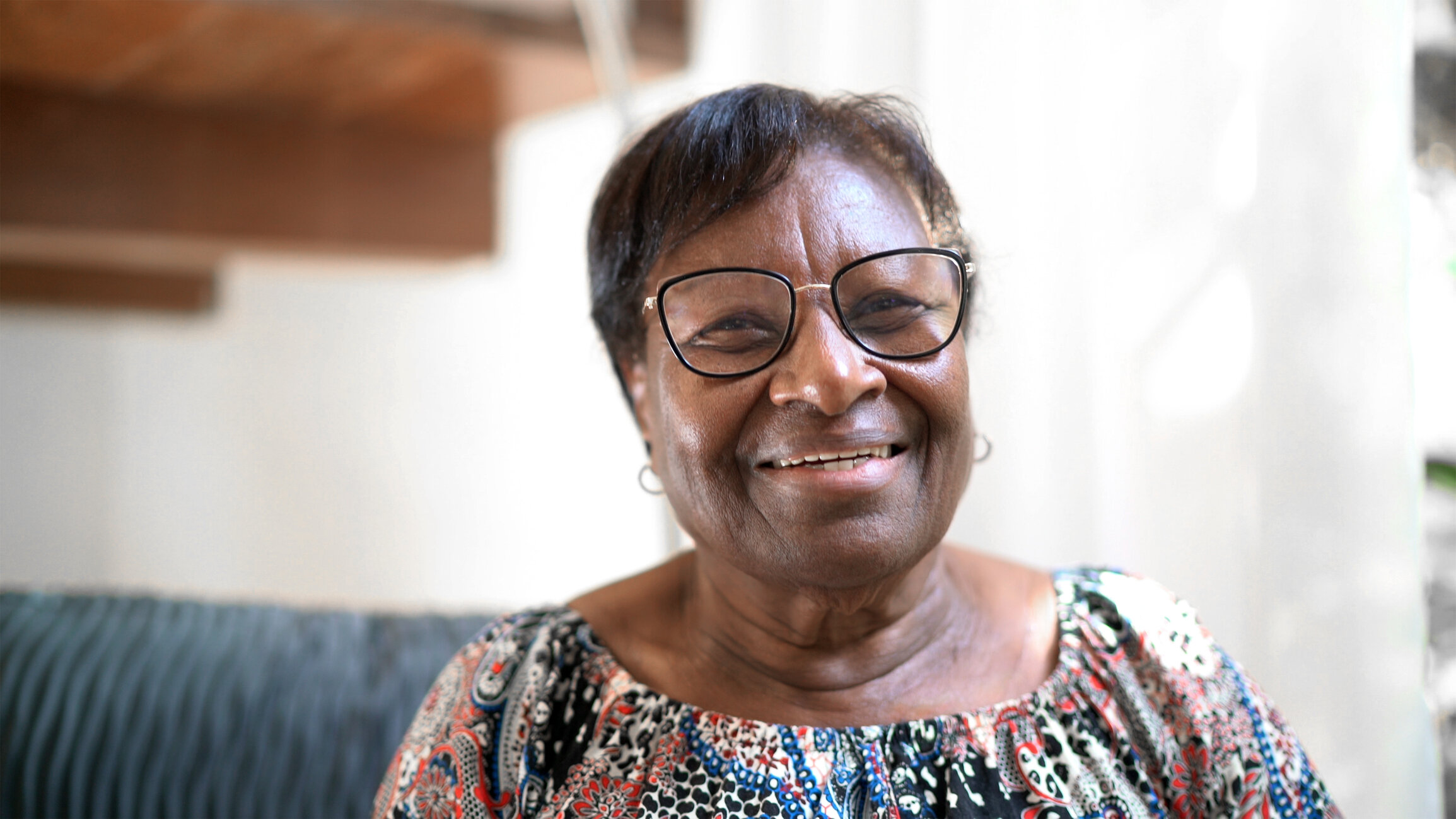 The Big Picture
Mary has been living with type 2 diabetes for 11 years. Like many elderly people living with diabetes, she is at a higher risk of experiencing hypoglycemia which may increase her risk for falls and other diabetes-related complications.1
To help manage her diabetes, Mary's healthcare professional recommended the Dexcom G6 rtCGM System. Dexcom rtCGM has been shown to improve the quality of life in individuals living with type 1 or type 2 diabetes.3 In addition, the recent MOBILE Study found that the consistent use of rtCGM over time improves outcomes for people living with type 2 diabetes.4
Managing Daily Highs and Lows
Mary, like many people living with type 2 diabetes, spends a lot of time managing her glucose highs and lows. She frequently experiences low glucose, as seen in the graph below.

Dexcom G6 features, like the Urgent Low Soon alert, can help Mary prevent low glucose events by notifying her on a compatible smart device* when her glucose is going to be at or below 3.1 mmol/L within 20 minutes. This allows her to take corrective action before her glucose goes too low, and may help her to avoid a potentially dangerous hypoglycemic event.
While in the past, Mary often turned to food or snacks when she was experiencing a low glucose event, rather than adjusting her insulin, she is now able to recognize how snacks and meals can cause unexpected changes in her glucose levels. This information has helped her snack less during the daytime, and stay closer to her recommended insulin dose throughout the day and evening.
In addition, glucose data from her Dexcom G6 is automatically uploaded to Dexcom Clarity, where Mary and her healthcare provider can review the glucose reports for valuable insights on her condition. This can help them to adjust her insulin therapy as needed. Her healthcare provider can also take note of the time she spends in her target glucose range, in hypoglycemia and hyperglycemia, and offer guidance on therapy and behavioral modifications to improve her overall diabetes management.
Mary was also able to include her family members in her diabetes management plan using the Dexcom Follow App.† The Follow App gives them access to her glucose data on their compatible smart devices* and lets them see how Mary's levels are trending throughout the day and night. Watch the story below to see how the family of Dexcom Warrior, Rick, also has additional piece of mind thanks to the Dexcom Follow app.
Getting Started with Dexcom
The introduction of the Dexcom G6 rtCGM System into Mary's diabetes management plan not only provided her healthcare professionals with insights into the lows she experienced but also widened her support network to include family and friends. As a result, she now may be able to reduce dangerous episodes of hypoglycemia and maintain better management of her glucose levels5. She also knows that, if something does happen, she has a strong circle of support.
rtCGM can be an extremely valuable tool for elderly people living with type 2 diabetes on insulin, and it may help them live healthy, more comfortable lives. Learn more on how rtCGM can have a lasting, proven impact on people living with type 2 diabetes in the MOBILE6 study as well as the MOBILE 2 Extension study.4
* For a list of compatible devices, visit www.dexcom.com/compatibility.
† Separate Follow app and an internet connection required. Users should always confirm readings on the Dexcom G6 app or receiver before making treatment decisions.
1 Yun JS. et al., 2016. Risk Factors and Adverse Outcomes of Severe Hypoglycemia in Type 2 Diabetes Mellitus. Diabetes & Metabolism Journal, 40(6), pp.423-432.
2 Khunti, K. et al., 2016. Rates and predictors of hypoglycaemia in 27 585 people from 24 countries with insulin treated type 1 and type 2 diabetes: The global HAT study. Diabetes, Obesity and Metabolism, 18(9), pp.907–915.
3 Ruedy, K.J. et al., 2017. Continuous glucose monitoring in older adults with type 1 and type 2 diabetes using multiple daily injections of insulin: Results from the DIAMOND trial. Journal of Diabetes Science and Technology, 11(6), pp.1138–1146.
4 Aleppo, G. et al., 2021. The effect of discontinuing continuous glucose monitoring in adults with type 2 diabetes treated with basal insulin. Diabetes Care, 44(12), pp.2729–2737.
5 Welsh, J.B. et al (2019). "Accuracy, Utilization, and Effectiveness Comparisons of Different Continuous Glucose Monitoring Systems." Diabetes Technol Ther 21(3).
6 Martens, T. et al., 2021. Effect of continuous glucose monitoring on glycemic control in patients with type 2 diabetes treated with basal insulin. JAMA, 325(22), p.2262.
LBL-1000819 Rev001