Changing the way healthcare professionals access patient glucose data.
Dexcom Clarity 

 Evaluate relevant glucose patterns and trends from your clinic computer, and help patients make better informed diabetes management decisions with Dexcom Clarity.
Image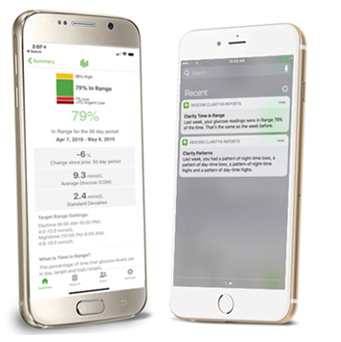 Key Features and Benefits
Dexcom Clarity allows healthcare providers and patients to share and access clinically relevant glucose patterns, trends, and statistics with a range of interactive reports. Dexcom Clarity helps to facilitate better conversations about a patient's glucose insights during clinic visits or telehealth.
The Dexcom Clarity App
Here's how the Dexcom Clarity mobile app can help patients stay on track with their diabetes management:
Review key glucose metrics, patterns and insights
Access to view and download PDF reports
Authorized data sharing with their clinic
Opting in for weekly notifications and summary emails of progress
Image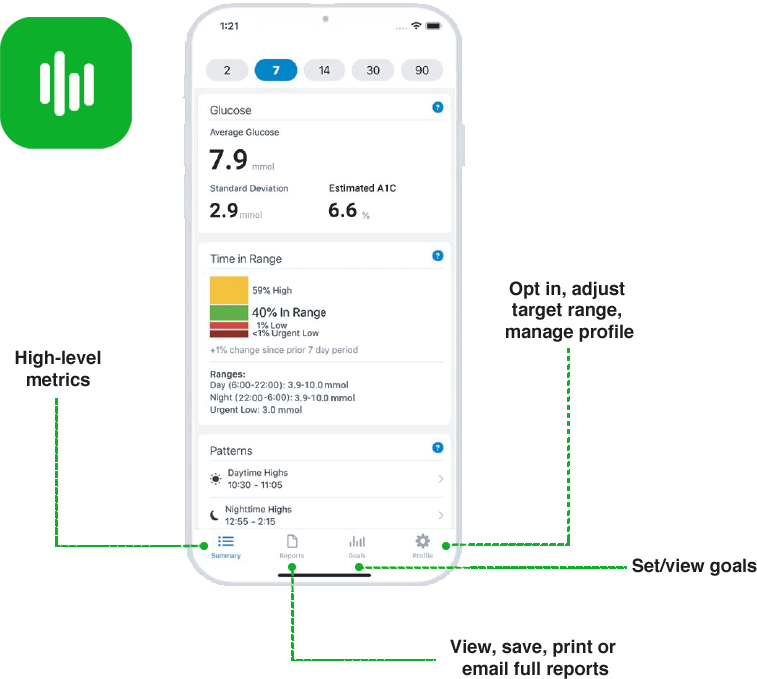 * An internet connection is required for patients to send their glucose data to Dexcom Clarity via a compatible smart device: dexcom.com/compatibility 
† Healthcare providers will only be able to view a patient's glucose data if the patient elects to share it with them through Dexcom Clarity.