MORE INSIGHT FOR BETTER GLUCOSE CONTROL
What is Continuous Glucose Monitoring (CGM)
What is CGM?
CGM gives users a more complete picture of their glucose levels and trends. Unlike a blood glucose meter which provides just a single reading with each fingerstick, CGM shows patients where their glucose is headed and how fast.
Image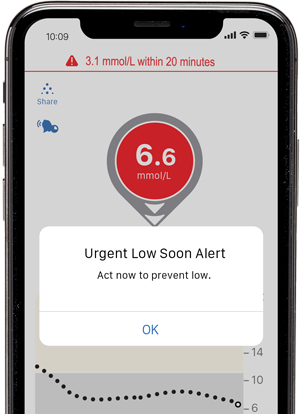 Continuous insight, day and night
CGM helps minimize the guesswork that typically comes from making decisions based solely on a single number from a blood glucose meter. CGM systems display information about glucose direction and rate of change up to every 5 minutes, providing patients with critical information to help inform their diabetes management decisions.
Image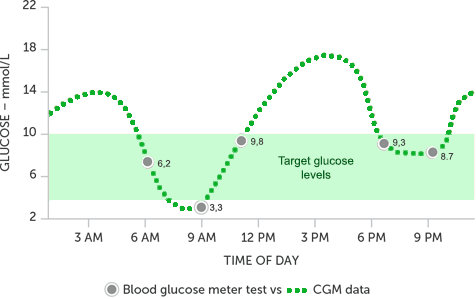 More peace of mind
Every day, patients are frequently making decisions about their diabetes – when they eat, go for a run, or go to bed. With a Dexcom CGM system, these decisions are not made blindly, but instead with the knowledge of what their current glucose level is, where it's headed, and how fast. Dexcom G6 customizable alerts and alarm can warn users if glucose levels go high or low.
Image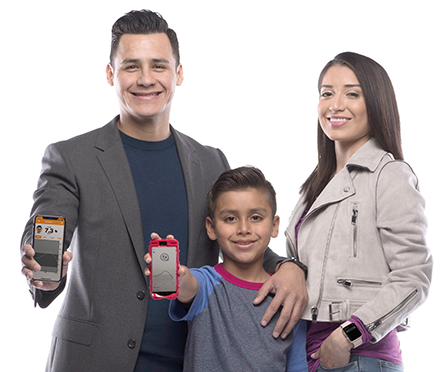 The Benefits of Dexcom CGM
Dexcom G6 CGM Components
The Dexcom G6 CGM System contains three main components:
Sensor – inserted just underneath the skin with a simple one-touch applicator, the sensor measures interstitial glucose levels.

Transmitter

– fastened on top of the sensor, this component sends data wirelessly to a display device.
Display Device – displays glucose readings and trend data on a compatible smart device§ or optional touchscreen receiver.
Dexcom G6 also provides customizable alerts which can warn the wearer of approaching glucose highs and lows.
Image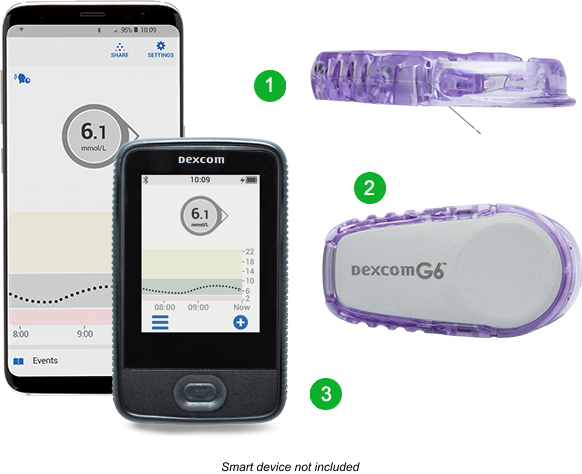 § For a list of compatible devices, please visit dexcom.com/compatibility. Use of the smart watch requires the Dexcom G6 App on a compatible smartphone. 
† Type 1 participants with a baseline A1C of ≥ 8.5% 
‡ Type 2 participants with a baseline A1C ≥ 9.0% 
1 Šoupal J, et al. Diabetes Care 2020;43:37–43. 
2 Beck RW, et al. JAMA 2017;317 :371-78. 
3 Lind M, et al. JAMA 2017;317:379-87. 
4 Heinemann L, et al. Lancet 2018;391:1367-77. 
5 Riddlesworth T, et al. Diabetes Ther 2017;8:947-51. 
6 Reddy M, et al. Diabet Med 2018;35:483-90. 
7 Reddy M, et al. Diabetes Technol Ther 2018;20:751-57.