Max Domi: Lessons from Life With Diabetes
In this inspirational video series, professional hockey player Max Domi shares his insights and unique perspective on living with type 1 diabetes. Since his diagnosis at age 12, Max has worked tirelessly to live an active life and not be defined by his condition.
Throughout the series, Max shares his insights and perspectives for those who have been recently diagnosed with diabetes, including information on staying in range, the power of leveraging your community, and advice on living a healthy, fulfilling life while managing diabetes.
For healthcare professionals, these videos can be used as a source of encouragement and inspiration to support patients with diabetes. Each video offers a chance to learn, pick up tips, and be inspired by a professional athlete living his dream of playing in the NHL with diabetes.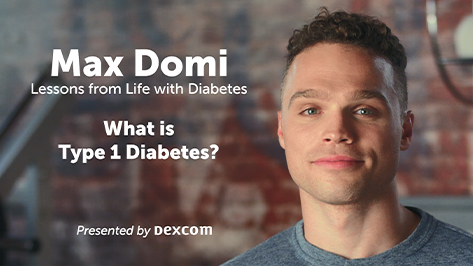 Inspire your patients by sharing this video series
We're proud to have partnered with Max on this video series and hope it can inspire people living with diabetes to live life to the fullest.
If you have a patient who could be inspired by Max's experience living with diabetes, please share the video series playlist link below.